SHEIKH ZAYED ROAD & DOWNTOWN DUBAI
Get ready to pedal past some of the world's most iconic buildings as you join Dubai Ride presented by DP World in its second year. Choose between the 4km family ride for a tour of Downtown Dubai or the 14km general ride along Sheikh Zayed Road. Everyone is welcome to be part of this unforgettable experience.
What's On
More than 20,000 riders made history in 2020, pushing their pedals for a historic cycling event.
Dubai Fitness Challenge transformed Sheikh Zayed Road and Downtown Dubai into cycling routes as the dawn light broke over the city skyline.
The morning of positivity and excitement will be remembered forever – and we are thrilled to announce a new event for 2021.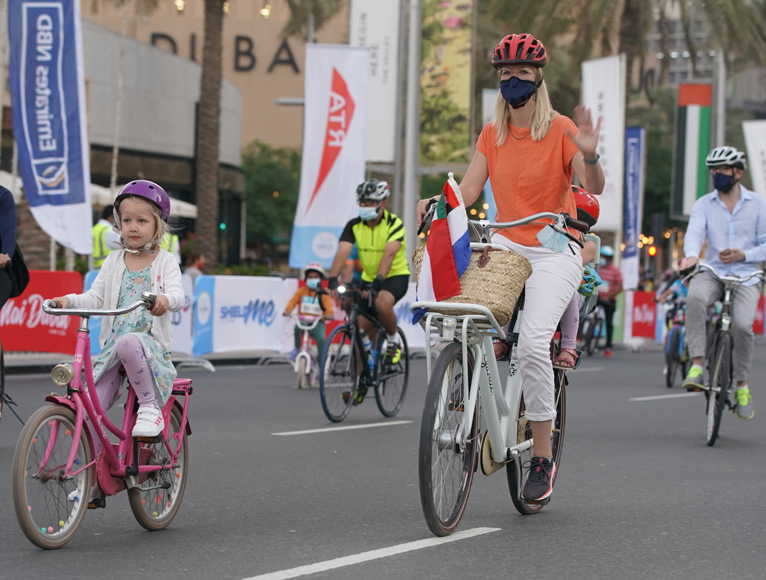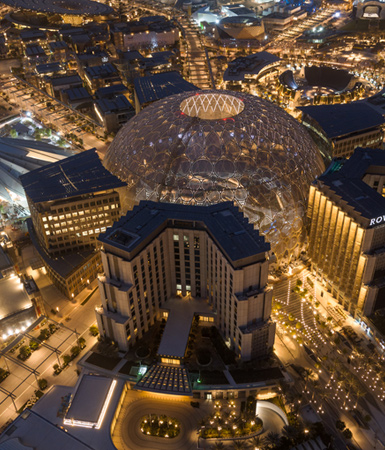 Expo 2020 Sports, Fitness & Wellbeing Hub
Cycling at Expo 2020
Take a guided ride through Expo 2020 with commentary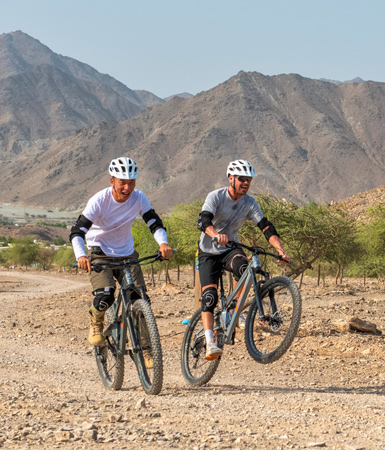 Hatta Mountain Bike Trail Centre
Hero Dubai Hatta
Take on challenging 60km or 30km mountain-biking races in the hills of Hatta.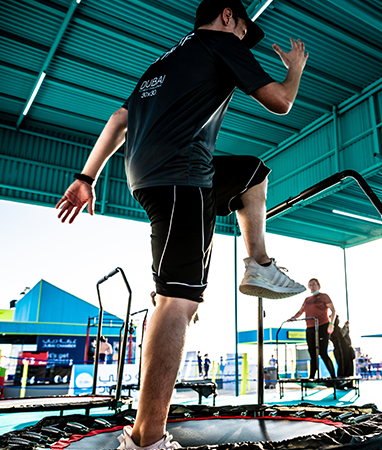 Kite Beach
The Kite Beach Fitness Village
Action-packed beachfront workouts and more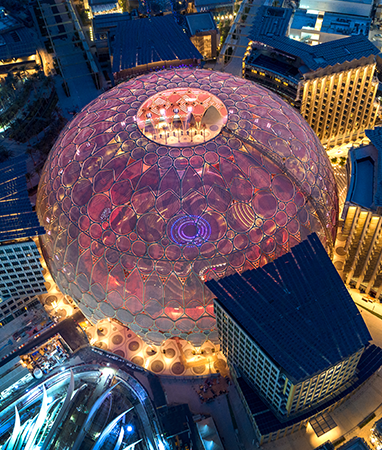 Dubai Expo 2020 site
Dubai Expo 2020 Fitness Village
A sports, fitness & wellbeing hub for all ages and abilities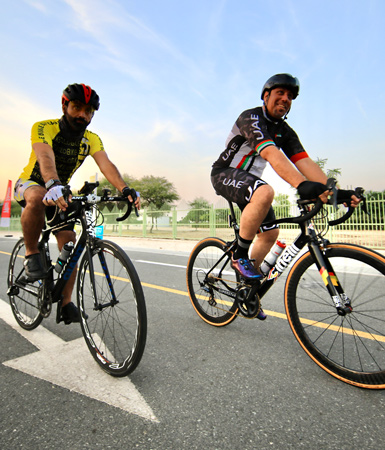 Al Qudra Cycle Track
Spinneys Dubai 92 Cycle Challenge – Build-up Ride 1
Get in training for the big race with this 35km warm-up
Any Questions?
You can use any type of bicycle with at least 2 wheels. But, it must be road-worthy, safe, well maintained and with good working brakes. Your bicycle needs to be non-motorised.
This is not a competitive event or a race, there is no timing and maximum speed limits set by the event must be adhered to. This is a community event to encourage general fitness – please respect younger, less experienced cyclists who will be on the route alongside you.
This is a free event but numbers are limited so registration is essential and a ticket/registration QR code is required on the day to gain access to the routes. All participants over 13 need to register at DubaiRide.com and will receive a unique QR code by email. Up to three under 13's can attend with a single parent or guardian over 21, under the same QR code.